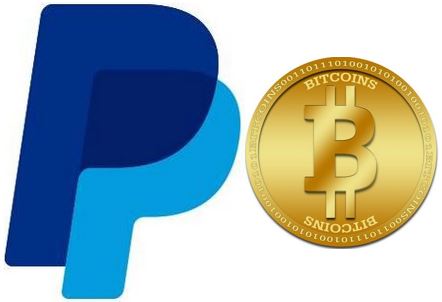 Paypal Holdings Inc's (NASDAQ:PYPL) chief financial officer, John Rainey, has positively stated that Bitcoin (BTC) would become a future popular alternative for payments. The executive commented during an interview with The Wall Street Journal (WSJ) that was published recently.
During the interview, which was entitled 'The crypto factor', Rainey stated that Paypal is among the first firms to accept Bitcoin on their Braintree platform in 2015. However, with the given volatility of Bitcoin today, it's no longer a reliable currency for transactions. But Rainey said that there is a likelihood that the cryptocurrencies would make popular as a form of payments in the near future basing on the trends in the banking sector across the globe.
According to Rainey, there is a possibility that the blockchain technology will grow but it could take some years before the world sees the ubiquity and accept the digital currency as a form of currency globally. December last year, Max Levchin the co-founder of Paypal stated that the blockchain technology is revolutionary but he had not figured his views on the future of Bitcoin yet.
Buying Bitcoin has become much easier now than it was in the previous years. However, it can be a bit challenging to purchase the Bitcoin via PayPal if one has already dumped into the PayPal account basically due to the potential for chargebacks.
Most crypto exchanges would not allow the PayPal transactions since it would be too simple for users to buy the Bitcoins, and then use their PayPal's support system to chargeback their purchase transaction and in return receive their original purchase fee back. The action would be an unscrupulous and fraudulent means of purchasing Bitcoins, the manner which is not encouraged by Paypal at any time.
However, it's still possible to purchase the Bitcoin through Paypal as long as one has the Bitcoin Wallet set up as well as, the PayPal account.