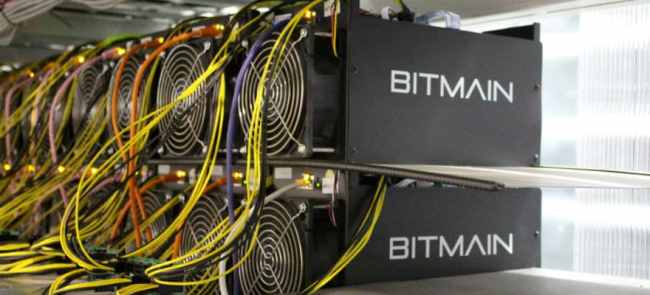 One of the biggest Wall Street worries of Nvidia and AMD just became real. Bitmain, which is based in China, has announced that it has launched a specialized digital currency mining system for mining ethereum. According to analyst, the new system, if successfully rolled out, will negatively affect the demand for graphics cards.
In a tweet on social media, Bitmain broke the news of the launch of the Antminer E3, the, most powerful and efficient EtHash ASIC miner in the world. Bitmain has announced that it will be shipping its ethereum mining rig in July at a cost of $800 per unit.
Cryptocurrency miners currently use graphics cards which are based on Nvidia's and AMD's chips to "mine" new coins. The coins can then be held for future appreciation or they can be sold. Digital currency ethereum has gone up by over 800 percent in the last 12 months, according to data from Coinbase.
Bitmain is a dominant player in the "bitcoin" industry with uses several specialized ASIC chips that are more effective and efficient at mining compared to graphic chips from Nvidia and AMD. According to Bernstein, Bitmain is likely to have made as much profit as Nvidia in 2017. Several analysts have estimated that a big portion of the revenue made by Bitmain is generated though the sale of mining rigs which are powered by the company's chips.
And now many of the big names on Wall Street are worried that the company will take over and dominate the digital currency mining market.
On March 26, Susquehanna lowered its price targets for Nvidia and AMD shares because of the growing competition from Bitmain in ethereum mining.
The company approximated that ethereum mining-related sales had accounted for around 20 percent of AMD's sales as well as 10 percent of Nvidia's revenue.
Both Nvidia and AMD are yet to respond to the new developments. The launch of the new mining device by confirms brings an end to the rumors which have been circulating in the digital currency industry concerning plans by Bitmain to build an Ethash ASIC miner.