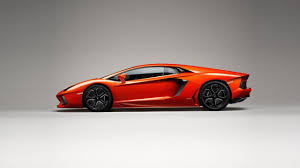 Lamborgini, one of the world's most expensive sports car has become a major target for people involved in the crypto-industry. The car is very famous that many people have begun valuing Bitcoin and other cryptocurrencies according to the price of a Lamborghini
According to Lamborghini's official media page, the company has experienced seven consecutive years of growth.  The automobile maker from Italy has witnessed growth of up to 10% in the global market in 2017. This, according to the company, is a big increase compared to what was reported a year before.  The company says its sales have risen since people started likening its value to that of the ever-rising bitcoin.
In the crypto-industry, the word 'Lambo' is used on a daily basis.  Litecoin Founder Charlie Lee uses the word on a daily basis to keep crypto-enthusiasts motivated. He occasionally uses words like 'Lambo-lite'.
Lamborghini became popular in the crypto-industry since Costa Mesa store began accepting payments in Bitcoin back in September 2017. This move saw several people as well as crypto-influencers start buying Lamborghini and pay using Bitcoin.
Bitcoin has become a common term used in the crypto-space just like FOMO, HODL, FUD and many more. In recent times, the phrase 'whats your Lambo' has become widely used and has been taken the crypto-industry by storm ever since. The term Lambo is currently a motivational word for crypto- investors and in many cases; it is used to urge all investors to HODL every time the market is going down. Up until recently, even CoinMarketCap had started to value the prices of cryptocurencies in terms of how many Lamborgini's can be acquired with the cryptocurrency.
On April 1, Coinmarketcap added the word "Lambo" while making reference to its assets. One Lambos is worthy $200,000. Many billionaires in the crypto-industry are using the word "Lambo" as an equivalent asset to the value of bitcoin.
The site "When Lambo" shows investors in the crypto-industry, the fictional date when they will be able to buy $200,000 Lamborghini Aventador using bitcoin. On the website, one can enter any amount of their choice of 50 digital currencies and then press on "When Lambo" then it displays when one will be able to purchase the car.