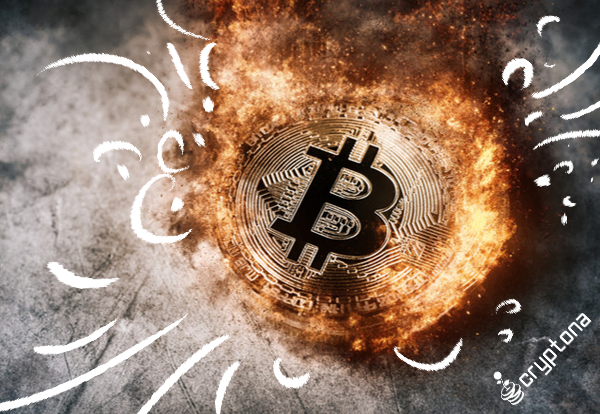 Bittrex has announced that it will be delisting a total of 82 altcoins on March 30th. The exchange has already sent notice to customers advising them to withdraw any cash that may be in earmarked altcoins and which they intend to keep before the set date for delisting.
The exchange has indicated that it reached the decision to delist the tokens so as to adhere to the strict listing guidelines. Out of the 82 tokens that are scheduled to be delisted, 28 have either broken wallets or blockchains which do not allow withdrawals. Other digital tokens will be delisted because they have very thin liquidity.
The tokens which will be delisted are YBC, XTC, XSEED, XQN, XPY, XDQ, XCO, XC, XBB, XAUR, VP, WARP, VIOR, VIRAL, UNIT, UNO, UTC, UFO, UNIQ, TRI, TRK, U, SWING, TES, TIT, SSD, STEPS, STV, SLING, SOON, SPRTS, SCRT, SFR, SLG, PRIME, PXI, ROOT, SCOT, NTRN, OC, ORB, NAUT, NET, NEU, MND, MTR, MZC, MAX, MEC, METAL, J, KR, LXC, HKG, HYPER, HZ, GHC, GP, GRT, FC2, FRK, FSC2, GEMZ, DGC, DRACO, DTC, CRYPT, DAR, BTA, CCN, CRBIT, BLC, BOB, BSTY, BITS, BITZ, APEX, ARB, AM, AMS, 8BIT and ADC
Bittrex Seeks Greater Regulatory Compliance
The delisting is being carried out amid increasing steps by Bittrex to ensure full adherence to regulatory provisions. Early this month, Bittrex launched a new set of terms of service which prohibited any residents or citizen from any country, territory, state or any other jurisdiction, which is embargoed by the United States i.e. Cuba, Syria, the Crimean region, Iran and North Korea from using the exchange.
The exchange recently responded to a notice by United States Securities and Exchange Commission (SEC) which said in case any online trading platform is offering digital assets, which are securities then that platform, ought to register with the SEC under the category of national securities exchange.
The exchange said it is committed to testing and launching new blockchain technology projects as well as offering innovative, compliant digital tokens to the customers. Bittrex has a robust token review process, which ensures that the listed tokens comply with U.S law and they are not categorized as securities.