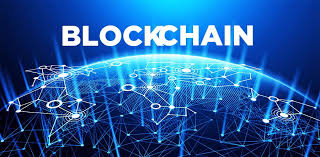 Australia's Blockchain firm Power Ledger is reportedly working together with authorities in the creation of a smart city that will leverage blockchain technology to manage its water and energy systems.
Western Australia has been planning on smart cities and the authorities have been teaming up with technology and infrastructure partners to determine how to leverage data analytics and blockchain technology to improve water and energy management. The Project will involve Australia's largest blockchain company known as Power Ledger. This highlights the growing acceptance of the digital ledger technology, not just in the fintech industry but also in a variety of other industries.
The involvement of Power Ledger in the project is perhaps due to the fact that it focuses on electricity energy trading especially in situations where users have solar panels that generate electricity in their homes. Its platform gives these users the opportunity to trade the excess energy that their solar panels produce. This has earned it a lot of recognition especially from the Australian government.
The country's authorities have embarked on a two-year project in Fremantle City where they will focus on making low-cost and low-carbon systems that will be connected via blockchain. This will include precinct water treatment and capture systems, electric vehicle charge station, plant, rooftop solar PV panels, and a large photovoltaic plant. These systems will be connected and controlled through data analytics and blockchain technology as part of the government's plan to demonstrate the possibilities that can be achieved in smart cities and interconnected infrastructure.
"Blockchain technology can track data from anywhere in the world. It, therefore, creates an effective database that works kind of like Google Docs, in that it's constantly updated and all parties can see that data in real time," stated Power Ledger analyst, Meagan Cojoca.
The secure nature of blockchain systems and advantages offered through smart contracts make it the ideal system to use in huge projects such as smart cities. The Blockchain applications involved in Australia's smart city project will be created and maintained by Power Ledger. Professor Greg Morrison of the Curtin University revealed that the smart city project will involve the development of a blockchain trading system, battery storage, and smart metering to facilitate the distribution of vital resources such as energy and water across critical infrastructures.