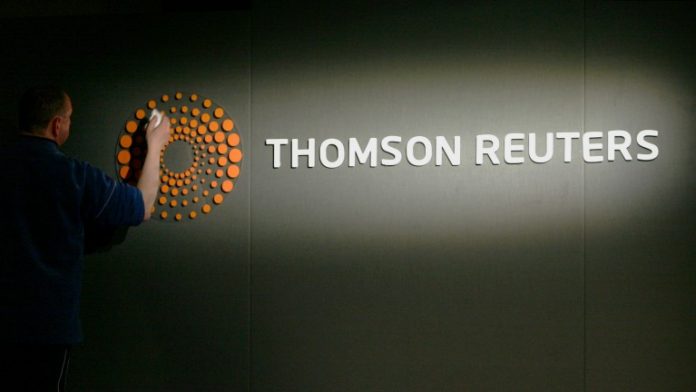 Thomson Reuters Corp (NYSE:TRI) has introduced a mechanism that scans the latest news about bitcoin from a number of social media channels and news sites and analyzes to help the investors to benefit from trading in cryptocurrencies.
The company in alliance with MarketPsych Data LLC has unveiled the latest version of MarketPsych Indices that scans the data from more than 400 websites mainly related to the cryptocurrencies and provides the traders with latest market sentiments as well as themes.
Analyzing the market chatter and getting an insight into the online sentiment has proven to be beneficial for the traders in asset classes.
The burgeoning interest in cryptocurrencies triggered by multi fold rise in the prices has generated a huge increase in the online industry where the traders exchange ideas to profit in the online forums. It has also lead to the increase in news websites that mainly caters to latest developments in cryptocurrencies.
According to the Global Head at Quads and Feeds of Thomson Reuters, Mr. Austin Burkett, social media as well as news sites are the driving force for the risk management as well as an investment with the continued rise in quant driven and passive trading.
With growing interest from investors, the prices of Bitcoin has increased by over 1300% in the previous year. However, the prices of the Bitcoin has declined by more than 50% from its peak of $20,000 in December 2017. The currency was trading at $9600 on Monday at Luxembourg-Bitstamp exchange.
Regulation of Cryptocurrencies
The continued rise of cryptocurrencies past $18,000 has prompted the regulatory authorities to step in. The rate of Bitcoin is highly volatile and growing higher mainly by positive sentiment from online news and forums.
In the past, many industry leaders and prominent analysts had equated Bitcoin to a Ponzi scheme. But, its price has increased past $1,000 in the early part of the year alleviating fears in the investment community. Since then the price of Crypto currency has increased considerably with many investors trying to cash in on the growing demand.