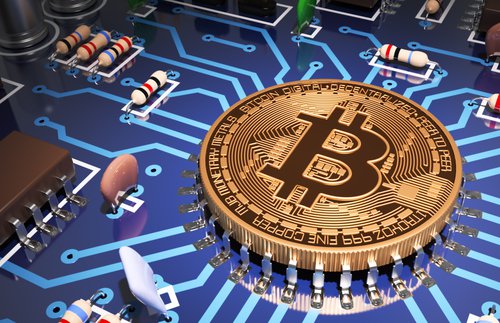 Bitcoin has experienced an amazing year including the soaring prices on the markets, skyrocketing valuation, the inclusion in the institutional finance and further recognition among the giant retail investors across the world. As a result, the cyrptocurrency industry has become the most lucrative business for people who don't mind taking enormous risks such as Overstock.com Inc (NASDAQ:OSTK) that has decided to dive into the digital currency business.
Overstock.com has claimed to have adopted bitcoin a long time even before other firms stepped into the cryptocurrency world. For instance, in 2014, Patrick Byrne announced that Overstock.com would become the first major online retailer to accept the use of bitcoin as a form of payment and it's now considered the coin's relative infancy. The move was a significant achievement for the entire cryptocurrency community who obtained the tangible proof that bitcoin can be used as a currency.
Since then the passage of time has shown that many people don't seem to care more on how long it takes to transact with bitcoin as long as the coin continues to gain value in the market relative to the traditional money transactions.
The Bitcoin's fungibility is also important and Overstock has become one of the most popular centers where people can freely spend their bitcoin in buying or selling items via the internet. The company took the risks but within the first two months, it processed more than $1 million transactions in bitcoin.
Byrne stated that he is expecting to close a deal in the next three months on restructuring the company's retail business to focus on the blockchain, the powerful technologies behind the cryptocurrencies including the bitcoin.
Overstock.com plans to partner with the De Soto for a blockchain-based international property registry with the intention of changing the world for 5 billion people. According to Byrne, the firm is considering three options which include: the traditional brick-and-mortar business to buy its operations, partner with a strategic investor out of Asia probably, or to go private with a private equity company such as the Bain or Carlyle.