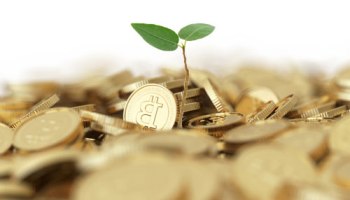 Japan's Mitsubishi UFJ Trust and Banking is planning to launch a new service that would protect the cryptocurrency account holders if the exchanges they are using are shut down or hacked, according to the reports from Nikkei Asian Review.
The banking giant will work by matching the records of customers from various cryptocurrency exchanges who opt-in for the scheme. If the exchange fails to reward the client or it's compromised due to ongoing regulations, the Mitsubishi UFJ will ultimately jump in to compensate its clients for their losses.
According to the latest reports, the service will commence with the bitcoin trading which would be launched by April 2018 as other cryptocurrencies follows later. The crpto exchange users who would opt-in to protect their funds by the banking giant would be charged a certain fee for the service.
Mitsubishi promised to offer a regulatory framework for bitcoin trading which is aimed at reducing the risks associated with cryptocurrency trading and suppressing the market volatility, while making substantial profit from the scheme. The move comes amid the continuous volatility in bitcoin trading and other major concerns surrounding the entire cryptocurrency market which is being regarded as the potential bubble that could burst any moment.
Mitsubishi, one of the leading banking corporations has had a huge experience in dealing with bitcoin crisis. For instance, in 2014, bitcoin value crashed from $1,200 to $200 per coin on the Tokyo-based exchange Mt. Gox removing all the significant volumes of investment capital. To curb such similar scenarios on a large scale, Mitsubishi's Trust wants to come up with protective mechanisms to reduce the costs associated with such huge downfalls in the bitcoin trading.
Such a strategy would further enable the financial watchdogs to make the regulations process more coherent and logical as the Bank of Japan (BOJ) start to perceive bitcoin trading positively. In addition, the investors would also experience peace of mind knowing that the trust bank is safeguarding their assets.