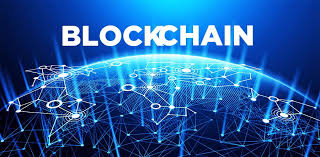 A total amount of $33 million was accumulated from the initial coin offering being promoted by Floyd Mayweather Jr and the matter has been praised by a lot of people that have been following closely on the matter.
A blockchain technology startup by the name Stox.com has resolved to terminate its ICO, which happens to be a blockchain-based fundraising mechanism. A representative of the firm has revealed that it made the move after it received $33 million worth of Ethereum.
Mayweather couldn't hide his joy about the new development and he took to Instagram to promote Stox.com's ICO. There was pretty much to learn from the Instagram post of the boxing champion. He had all along been looking forward to make a "s— ton of money" from the capital raise.
All the Initial coin offering participants have their own set goals. They understand exactly how things work out. It is usually about making investments in the form of money and in return they are able to receive the digital tokens.
A partner at Autonomous NEXT, Lex Sokolin opined, "Thus far, ICOs have been largely unregulated, with some crowdfunding events raising hundreds of millions of dollars. In total, ICOs have raised over $1.37 billion. Stox.com offers a market prediction platform that aims to enable users to predict future events in everything from finance to politics and that includes even the Mayweather fights."
But one would ask why any given user would be interested with predictions about the future may it be politics, financial matters or even entertainment affairs. The reality of the matter is that the passage of time is witnessing the world change pretty fast. Business dynamics continue raging over and over and it is easy for one to get lost in the intricacies.
By getting predictions about the future, the users are in a position to make plans early in advance. Uncertainties are eliminated and thus one doesn't have to get stressed up. At times one needs to know what to do with his or her free time or the holidays as well. There is just so much that comes with knowing what to do with ones time.