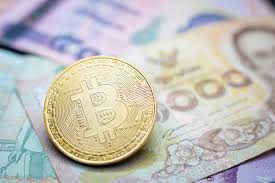 Thailand ex-finance minister has voiced his opinion about regulations the new regulations around trading cryptocurrency and the Initial Coin Offering (ICO) market.
Korn Chatikavanij previously served as the finance minister for the country between 2008 and 2011. Korn who is the current chairman of The Thai Fintech Association said in an interview last week that his organization is solidly behind Thailand Securities and Exchange Commission's plan to introduce dedicated rules for activities around the technology.
Going by Bangkok Post report on Friday, Korn confirmed to have agreed with the Finance Ministry's view of letting the SEC be the only organization that governs digital assets. This declaration follows the fact that SEC already oversees securities and has a deep understanding of the digital assets.
The former minister's comments came after a month's time of public consultation period which was extended almost twice past the original date of completion which was on January 22nd. One likely outcome of the process of review is a plan to apply the existing "investment participation" rules to token sales, which would also enforce the capital requirements on those conducting ICOs within Thailand.
After the close of public consultation period and the joint meeting with government officials on Wednesday, the state agencies in Thailand specified that they agreed to pass a regulatory framework on digital currencies and ICOs within the next month for every post.
The officials suggested the timeline as issued in the past comments to the media, including the Deputy Prime Minister Somkid Jatusripitak, who stated that mid-February the new rules would be expected in the coming weeks.
The former Minister of Thailand had earlier stated that the government would not issue a ban on cryptocurrencies trading. Nonetheless, the officials had been planning on working on a regulatory framework for cryptocurrencies.
Central bank's circular was issued as a reminder for banks to keep off the cryptocurrencies at least before the formal regulatory structure is implemented.
Back in September 2017, Securities and Exchange Commission (SEC) of Thailand has also indicated its readiness to back the ICOs by implementing regulations that would guard investors against any form of fraud.