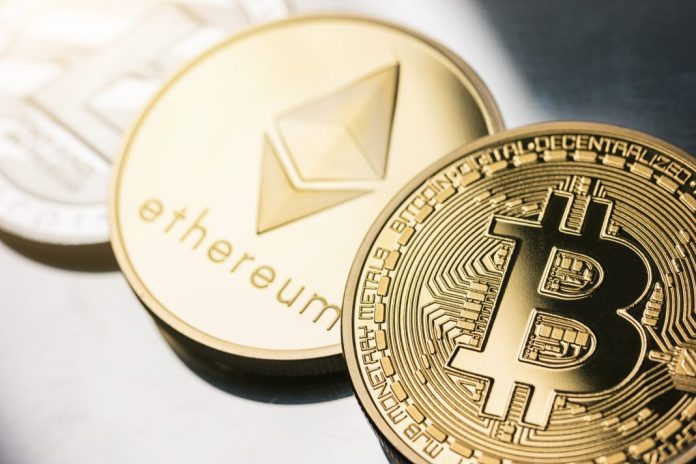 Ripple is expected to give a tough fight to Bitcoin in 2018 as the cryptocurrency surprised everyone by overtaking another crypto asset, Ethereum recently. Currently Bitcoin is at the top of trading at $12,720. Also, there is good news for the cryptocurrency investors who will now get to trade it through mobile banking, thanks to a new initiative by Revolut.
Bitcoin witnessed a steep fall of around 45% just before Christmas after soaring up to an all-time high of around $20,000. It is still struggling to gain stability as the price continues to dwindle above and below the $1500 mark. It was high-investing time for the investors when the prices of Bitcoin dropped below $13,000 last year which however, brought back its price back to $13,000.
According to the chief economic adviser at Allianz, Mohamed El-Erian, bitcoin is currently at a key moment and it will take the cryptocurrency some time to settle down from its current volatile stage to broaden its investor base. He pointed out that large institutional investors such as Wall Street banks, established hedge funds and traditional mutual funds have not shown much interest in Bitcoin and their involvement can be a key to the sustainability of Bitcoin.
Will Ripple Be The Next Bitcoin?
Ripple seems to be the next in the line to don the mantle of Bitcoin. Last week, the US-based Ripple's XRP token jumped 100% and reached an unexpected high of $2.41 dethroning Ethereum from the second position. In the last one year, XRP has risen up by a staggering 33, 243%. However, market analysts think that Ripple is not the candidate to take the crown from Bitcoin as it is not strictly a cryptocurrency.
Rather the token is a sort of bridging currency that facilitates the low-cost, speedy interbank payments across international borders. The international trading of cryptocurrency is expected to get a major boost after the mobile banking services started by Revolut. The company has promised to offer the service at a competitive rate.