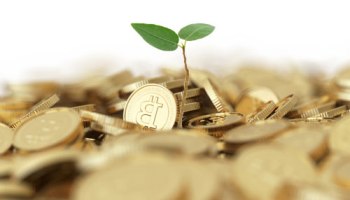 United States' top marketplace for exchanging digital currencies is offering the investors another way to enter the cryptocurrency arena. Coinbase is now looking to capitalize on the increased interest in Bitcoin, Litecoin, and Ethereum by establishing an Index Fund for the digital currencies.
Also dubbed the Down Jones of cryptocurrencies, Coinbase Index Fund, will enable investors to seamlessly assess how digital currencies entirely are performing, instead of individual assets.
This Index Fund will give the investors exposure to all digital currencies listed by Coinbase exchange, weighted by market capitalization. Presently, those are Bitcoin Cash, Bitcoin, Litecoin, and Ethereum. Any new digital money that is listed on the exchange is automatically added to the fund.
Like the Dow Jones Industrial Average, a basket of 30 stocks that gives a sense American economy, this fund's goal is to try to mirror main trends in the cryptocurrency marketplace.
Coinbase's Reuben Bramanathan wrote in a blog post that Index funds have altered how most individuals think about investing.
He stated that by providing diversified exposure to a variety of assets, index funds aim at enabling investors to keep track of the performance of the entire asset class, instead of having to pick out individual assets. Coinbase is ready and willing to give the customers the potentiality to invest in the market of blockchain-based digital assets entirely.
Coinbase President and COO Asiff Hirji said that the company has been watchful about adding new currencies to the exchange and focused on avoiding any rumor out there. He further stated that there had been too much discomfort from the SEC around most of the ICO-based tokens.
At the moment, Coinbase Index Fund is open and available only to US-based, accredited investors, and the least possible investment size is $10,000 or approximately £7,200.
Also, the company has launched Coinbase Index which tracks the overall performance of Bitcoin, Bitcoin Cash, Ethereum, and Litecoin.
On Tuesday, Grayscale bitcoin also launched new crypto investing products. The firm added four new funds which each hold positions in every single cryptocurrency.
As Coinbase's product, the new trusts of Grayscale will be offered only to the accredited investors at a minimum investment of $10,000. Otherwise, Grayscale has one-year vesting time.