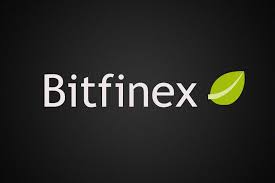 Steptoe & Johnson, which is one of the most prominent law firms known by most players in the virtual currency space was hired by Bitfinex to bring file a legal action against a crypto blogger.
Bitfinex stated that the blogger who uses a pseudonym "Bitfinex'ed," has continuously made false claims and damaged the exchange's reputation thus leading to market manipulation.
Over December, the Bitfinex's legal counsel, Stuart Hoegner suggested that the blogger may face a lawsuit and Bitfinex wasn't pleased with the allegations. Bitfinex has since decided to express all of its legal rights, and remedies counter to these agitators as well as their associates.
Bitfinex confirmed in a statement that they hired the law firm to investigate and aptly respond to the claims of Bitfinex'ed as well as others who spread the same theories. Although there are no specific actions that have been taken against the blogger yet, the same statement affirmed that "possible litigation" was impending.
By the time of the writing, the Twitter handle @Bitfinexed was in the hunt for donations to help with the legal expenses and was comparing their situation to the "frivolous" lawsuit that was filed by Bitfinex, was subsequently withdrawn against Wells Fargo.
Bitfinex'ed did an email to CoinDesk and seemed to think that the legal action steps taken by Bitfinex's are more of a publicity stunt or merely a scare tactic and that the firm had no intent on completing.
Bitfinex has become lately become the talk of the town, so much that the New York Times went on to post an article entitled "Warning Signs About Another Giant Bitcoin Exchange." In the section, it is explained that in spite of being the most prominent cryptocurrency exchange globally, Bitfinex remains an essentially opaque operation with visible lack of names and faces.
This piece was done after a hack on the exchange that caused stealing of $31 million in Tether dollars. Even worse, was the fact that the CEO Jan Ludovicus van der Velde Bitfinex and Chief Strategy Officer Phil Potter played the same roles at the Hong Kong-based, Tether.