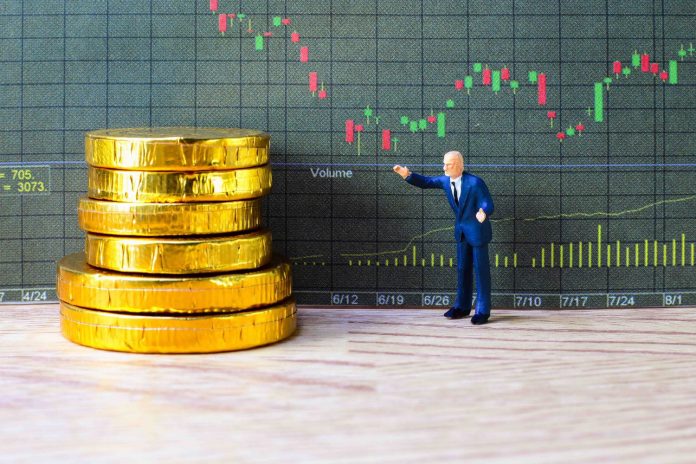 Investors are targeting a "secret" of their own. While many investors are scrambling for the next investment in biotech, smart investors are playing three key sectors right now and one company is leveraging all of them.
StartMonday (STMDF) Has Cornered A Market Niche That Has Funds Racing To Get In On The Action, Soon The Street!
At the heart of this company is a key technology and development platform that will quite literally change the face of HR. If you were one of the investors who missed the boat on the $1 billion acquisition that Recruit did when it bought out Indeed or completed ignored LinkedIn before it was acquired by Microsoft (MSFT) for $22 billion, you need to take a serious look at the next big play in tech that is taking full advantage of job creation and the dawn of a new era in logistics (we'll get to this part in a little bit)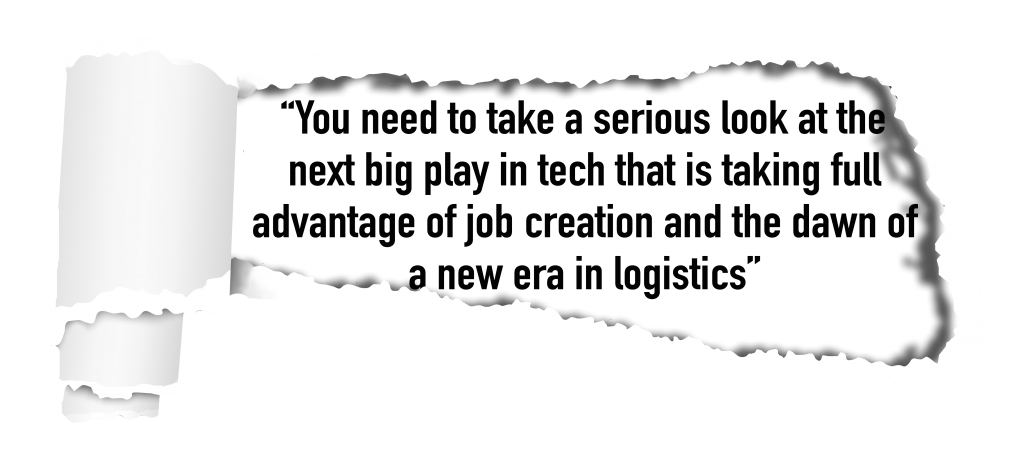 Blockchain Technology Breakthrough: A Gamechanger For The Recruitment Industry!
StartMonday (STMDF) is connecting the power of blockchain technology with its existing product lineup aimed at delivering a true next generation solution for HR professionals and job-seekers alike. The company's "Career Chain" is anticipating launch during the first quarter of 2018, which puts early onlookers at the trail head of a real industry disruption!

Career histories can be filled with unverified info and many falsehoods. The costs involved in hiring unsuitable candidates can cost billions and because roughly 46% of people know about someone lying on their resume, there is more than a good chance that recruiters will fall victim to this risk.
With the massive growth that cryptocurrency and blockchain technology have seen in such a short period of time, CareerChain introduces benefits for recruiters, job seekers, miners, file system peers and also 3rd party services.
Trustworthy information about candidates saves time and money identifying qualified people. And for job seekers, the blockchain allows for easy upload of information after having to only fill in their history one time. This allows them to quickly enter career records across multiple listings.
Career histories, stored on an open, decentralized public blockchain give job seekers efficient control of their data and lead to massive global adoption. Furthermore, everything must be mined and verified on the public. blockchain which creates opportunities for miners to compete for tokens (including StartMonday).
The company has already secured a very favorable raise of $3 million to put right to work and unlike other companies in its space, (STMDF) hasn't relied on death spiral financing whatsoever. In fact when the financing was announced in early December, shares were trading just slightly above the financing price per share!
This is very important when it comes to legitimate public companies and could become a huge asset to building out its blockchain technology. The important part for early investors to keep in mind is that though blockchain technology and cryptocurrencies are relatively new, there are millions being poured into this industry by some of the world's largest companies!
CB Insights notes that corporations have made more than 140 equity investments in blockchain since 2012 with a total investment of $1.2 billion. As of the time of the report, 42 corporate deals had taken been inked. Except for Japanese company SBI Holdings, CB Insights lists Alphabet as the largest corporate blockchain investor with six investments through its Google Ventures arm.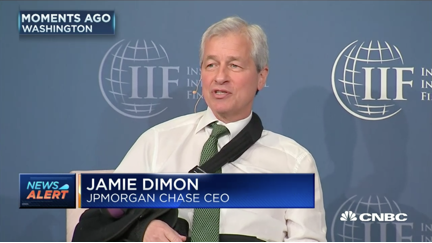 Big Banks are even starting to adopt this technology, which will bring a massive spotlight on companies that are getting in on the ground floor. JPMorgan Chase said that it is launching a blockchain-based system with two other banks to reduce global payment transaction speeds "from weeks to hours." Despite his stance on cryptocurrency, Chairman and CEO of JPMorgan, Jamie Dimon said he sees potential in blockchain!
"The Blockchain which is a good technology, we actually use it, would be useful for a lot of things….JP Morgan moves $6 trillion around the world every day. We don't do it in cash, it's done digitally. It's done digitally." – Jamie Dimon
Blockchain technology eliminates the need for a third party intermediary by creating a permanent, open record of all transactions on a network. That way, a buyer and seller or information a recruiter needs to find on a potential hire and their employment history can be directly seen without having to jump through hoops.
The information is recorded almost immediately on the blockchain and cannot be changed. There is currently nothing like this out in the mainstream market right now and early adopters could put StartMonday's (STMDF) HR blockchain into immediate use!
"You Don't Invest In A Company, You Invest In Its Management"
Company CEO Ray Gibson has been working in HR and recruitment for 16 years.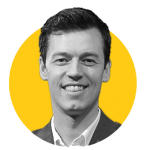 Managing teams both as a recruitment agent and as an employer, he managed 450 people as HR leader for Interoute in Europe. He has seen every type of recruitment process in a wide range of industries and locations. This experience helped shape the original concept of StartMonday and continues to inspire new features.
The (STMDF) Chief Product Officer Andrew Evans helped start the first job board on the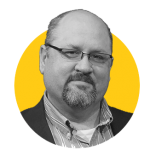 web, Careerbuilder.com. He has dealt with many of the challenges facing us in changing behavior, integrating with existing databases, designing engaging customer journeys and building development teams. As a technical co-founder at Careerbuilder, he helped take jobs from newspapers to the web as an emerging technology in 1995. Mr. Evans was also on the founding team at JobFox, the first semantic matching engine for jobs.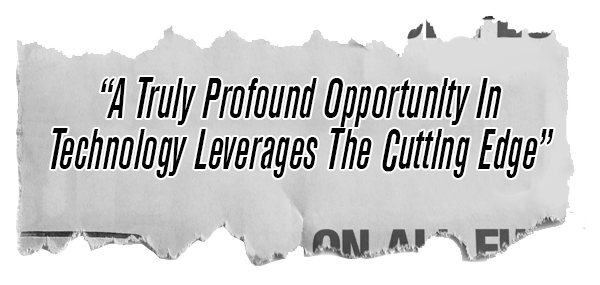 To truly have a profound opportunity, you can't go with the crowd and (STMDF) has already realized that the new trend in accessibility is already changing! In 2015, (STMDF) launched from a prestigious European business accelerator program (Startupbootcamp) with immediate customer acquisitions and won Computable Awards' "Startup of the year" in 2016

The technology itself hinges on the rapid trend toward "mobile first". This means that people are pulling out their smart phone or tablet to receive and send information before heading over to a desktop or laptop.
The company's core products center around 15-second videos filmed by candidates on their own mobile phones and web browsers. This puts job applications firmly in the social media and mobile native arena, empowering job seekers to present themselves in their own way. In addition to reducing cost and time-to-hire, StartMonday (STMDF) brings massive employer branding opportunities to its clients.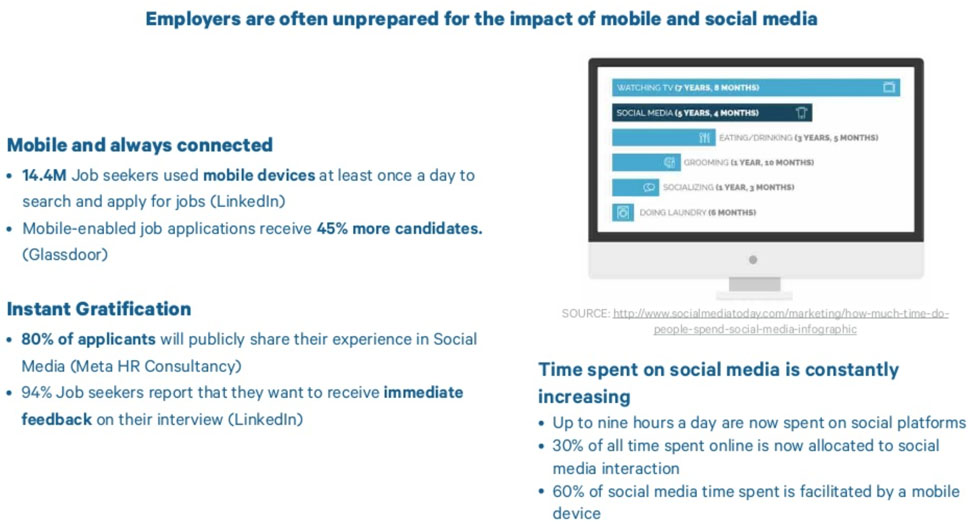 The power of the 15-second video puts employers on the cutting edge, right where their potential recruits are already spending time. Selection is quick and allows recruiters to save on time, which saves organizations money; up to 60% according to (STMDF).
Employers can also directly connect with potential recruits via messaging and direct phone call. The "swipe right" mentality allows recruiters to quickly choose who they want to interview with the flip of a finger.
StartMonday (STMDF) has already begun to attract key clients: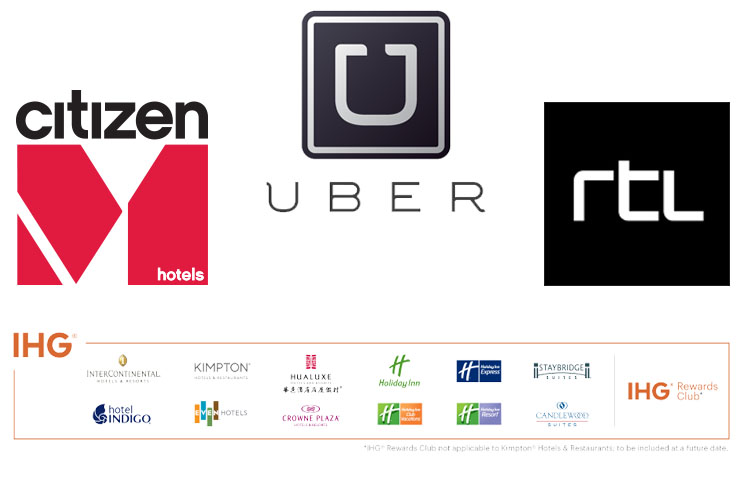 Other Companies Are Missing The Mark
Look at many of the recruitment platforms available right now. Most are missing the mark to truly engage both employers and job seekers. But the simple fact that many of these companies are multi-billion dollar companies shows the true potential standing ahead of (STMDF) right now…for early investors, this signals immediate opportunity!
Case Study: Applicant Tracking Systems:
-Oracle (ORCL)



Applicant Trackcing System providers like Oracle's Taleo are outdated and don't take into consideration the modern trends that social media and the "swiping mentality" are creating. Other tools like SmartRecruiters and Greenhouse are much more focused on winning bids for large tech organizations, which are mainly driven by documents and technical tests.
Case Study: Professional Networks
-LinkedIn (MSFT)


For a company that was sold for over $20 billion, professional network LinkedIn and other networks that are similar tend to be mainly focused on higher income earners; those making more than $50k per year. Much of the higher volumes for recruiters are found in lower salary jobs, as noted by recent surges in hospitality and service jobs. There are also countless numbers of unwanted promotions to users, while STMDF offers a more private & direct approach.
Case Study: Job Board Sites


(Acquired for $1Billion by Recruit)


(Acquired by Randstad Holding for $4239 million)


($250 million transaction between Tegna (TGNA) & Apollo Global Management )
Traditional job boards like Indeed, Monster, and even Careerbuilder are archaic, expensive, and have very low returns for their employer clients. They also lack in the mobile access department. Many of the most successful employers in today's market push their teams to be more collaborative through the hiring process & share opening across social media instead of job board sites. And the next generation of HR technology could possess an even larger terrain for multi-billion dollar acquisitions!
Case Study: Video Interview Software
-HireVue


A video interview software company that raised nearly $100 million in funding rounds could be a competitor. But like other video software developers in the space, the mark is missed as the added value comes during the middle of the hiring process. STMDF, on the other hand helps franchisees during the pre-selection process with the unique "15-second" approach before recruiters invest any more time into the next steps of interviewing.
The Next Revolution Is Happening Now, How Will You Capitalize?
The simple mobile phone was revolutionized by Apple (AAPL) and now we operate in an iPhone world. International Business Machines (IBM) has changed the world of artificial intelligence and now we have "Watson". E*Trade (ETFC) and TD Ameritrade (AMTD) changed the way investors can trade and invest in stocks. Further, Google (GOOG) changed the face of search, Amazon (AMZN) changed the face of e-commerce; the list goes on. It's rare to see disruptive companies like these from the ground floor as many would agree.
StartMonday (STMDF) is not only changing the way companies hire but they've also begun developing a way for the entire recruitment world can track, onboard, and hire employees. Big plans are already underway for the first quarter of 2018 and it includes a piece of one of the biggest sector breakouts in history: Blockchain.
If you had an opportunity to invest in some of the biggest and most disruptive companies in history like Apple, IBM, Google, or even Amazon, would you have? With StartMonday (STMDF) on the verge of a major tipping point within the recruitment and HR industry, you have to answer one question, "Is this your chance to get in on the ground floor of the next big breakthrough company?"
---
JSG COMMUNICATIONS, LLC has been compensated $100,000.00 by a non affiliate third party Promethean Marketing for a period beginning January 8, 2018 and ending February 8, 2018 to publicly disseminate information about (STMDF). We may buy or sell additional shares of (STMDF) in the open market at any time, including before, during or after the Website and Information, provide public dissemination of favorable Information. We own zero shares. Click here for our full disclaimer